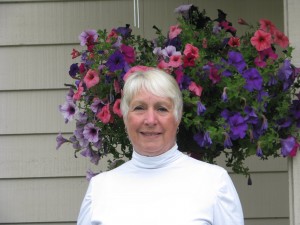 Wow, it been fifty years since those naive fearless kids left high school to become the future of the world. Things don't always work out the way we envision them at that age. I'm sure we all had such big plans back then, but they seem so unimportant now.
I know that I have been very fortunate. My life is not exciting but it has been a really good ride so I'm truly blessed.
I will start at the beginning to give you a quick recap.
A couple of years after leaving Richland I married a sweet guy named Michael Wellander. We have been married 48 years. We moved from Seattle to Chehalis, Wa. in 1977 and have not moved since. We live a little in the country (about 9 miles from town) and it is very relaxing. We have 2 children, one girl and one boy. Lucky for me paybacks don't happen – they both grew up to be wonderfully nice and responsible adults. I was also lucky to be able to stay home and raise them.
When they entered high school I went to work at Security State Bank. Through the years I went from being a lowly teller to an Operations Officer.  It was a great job.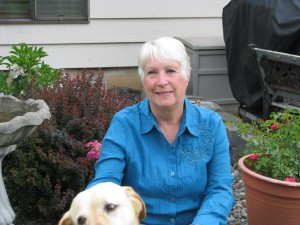 As I said life has never been one rush after another, but it has been very rewarding. Mike and I are both retired and having lots of fun chasing the grandkids ( we have 6) from game-to-game and sport-to-sport. This could go on for about 14 more years since the youngest grand-daughter is 4. We have always been very family oriented so life has never been dull.
It has been a wonderful 50 years.
Phyllis (Reich) Wellander