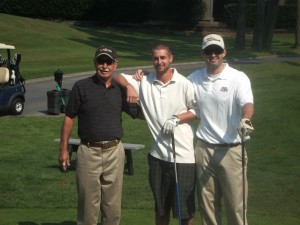 Hello 61 Bombers! Here's some observations on where 'going for it' has led me over the last 50 yrs.
After grad fm UW and sticking around for a masters trying to stay out of the draft w/o success, I became a Naval officer (see Richard Gere- Officer and a Gentleman). Ended up on a small ship (tin can) as an Engineering officer. Me with hardly a math or science class in college. Did get to use my business acumen running special services. By posing as a larger ship we ended up with 10x the movies we were supposed to have. Then by trading the best ones (Fist Full of Dollars, Valley of the Dolls,etc) for 2 or 3 others we stockpiled and had movies running 24/7. That meant a lot of popcorn and cokes, and more money for spec svcs. The Navy has its own rating system. GF(good  flick), GFF(good … flick, GDGFF(God damn …) Top rated was GDGMFF.
After Tricky Dick coaxed me into taking an early out (3000 Jr. Officers getting out in San Diego on the same day), Boeing saying "Last one to leave turn out the lights" I ended up at a CPA firm in Long Beach. Penthouse suite, overlooking Queen Mary driving an MGB down Ocean Blvd (Always jealous of Art's MGA in HS) as a SAB and college recruiter(they needed a 3.5+ gpa and softball skills to play on league winning  slow pitch team.
I was a better recruiter than numbers cruncher, so I ended up starting a head-hunting firm and eventually to TX selling motivation franchises to disgruntled corp execs.  Married a fiery redhead, had 2 boys and moved back to CA as a rep for a Tech School. Lots of travel but never missed a wrestling match, football game or horse show… life was good.
Then the roof fell in. My "Lucy' was diagnosed with end-stage liver disease. After being turned down for a transplant (too complicated), finding another hospital, fighting with ins co's, getting to the top of the list, waiting for all of the transplant team members to meet and agree (this could take weeks), she got an intestinal infection and died w/o even saying goodbye. The liver guy was advocating, the surgeons were champing at the bit, but they couldn't get the kidney guy to agree with the heart guy, the dept administrator,etc. It boils down to a business…lots of demand (9000 on the waiting list) short supply (700 transplants a year). Least complicated, highest profit, greatest chance of success while staying in the systems guidelines. Its hard for a take action person to see someone suffer while the bureaucracy slowly grinds on.
So I've pulled back. Retired w/o a desire to do much. Played too much golf, watch more tv and forwarded more emails than a sane person should. Maybe the reunion will rekindle old spirits and reestablish much ignored friendships.
See you all in Sept