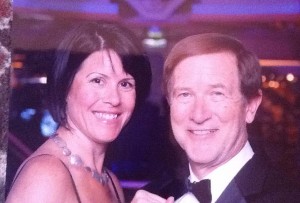 Well it's been a long, long time folks! I left Richland for good after three years of majoring in beer drinking at Columbia Basin Junior College. Then, for some unknown reason, I decided that I really wanted to become a dentist, so I moved on to Central Washington State, where I toned down the beer drinking major, hit the books hard, and was ultimately admitted to the School of Dentistry at the University of Washington. After those four years in Seattle, I fell in love with the city, but not the climate, so after loading my then family of three into my '61 Volkswagen, we headed down to where the palm tree meets the pine in Northern California. Ultimately I settled in the beautiful Santa Cruz mountains between Santa Cruz and Silicon Valley, where I currently reside with my wife Paulie. I established a dental practice in Santa Cruz, where for many years I did my best to wage war against oral disease. I finally gave up, and sold my dental practice almost six years ago, and I haven't looked back. Paulie and I are both into fitness, so there is a significant amount of time spent on things like yoga, running and hiking. I have learned to speak passable Spanish in these years since retirement, and I have done some volunteer work with low income Latinos in our area for the past three years, thereby making good use of my new found language skill.
I have a daughter that lives with her husband in Southern California, and had another daughter that unfortunately passed away ten years ago. Obviously, a huge life changing event for us.
If I were to have grandchildren, I would tell them to take some chances, be kind to others, grab the moment, and keep on learning. Life has been an awesome adventure, and the beat goes on…..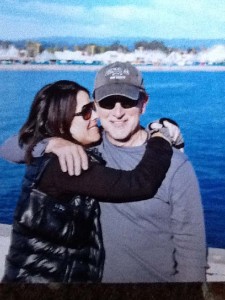 I am really looking forward to this 50th reunion, and I've got a feeling that this get together will be an absolute kick. We will be seeing you all in September!